Located in Oakdale, Minnesota

Leading Hearth Product Showrooms in the Twin Cities
Now, with over 40 years in the business, our showroom features over 40 fully operational gas and wood displays and is set up to be your one stop fireplace shop. You can visualize your fireplace before you buy. We also are known for our wide variety of quality fireplace and hearth accessories including: fireplace screens, glass door enclosures, fireplace tool sets, ash totes, log racks, grates and baskets. We also carry glass cleaner for wood and gas burning products and the best firestarters in the business!
The Energy Savers Story Goes Back Over 40 years
We sought to create a company that would help people keep their homes comfortable and energy efficient. Our vision and company grew over the years and developed into today's Energy Savers, a premier hearth product retailer and partner who recommends, sells and installs the very best gas, wood, and pellet stoves, fireplaces, inserts and more!
Family Owned & Operated Since 1976
Way back, Andy Bartlett joined with his partner at the time during the height of the oil embargo, looking for a business that concentrated on energy saving products. Because of the energy crisis he started selling everything from solar panels and insulation to efficient shower heads. Hence the name "Energy Savers" emerged. The wood stove became a hit and years later evolving us towards the efficient attractive and complete fireplace store we are today.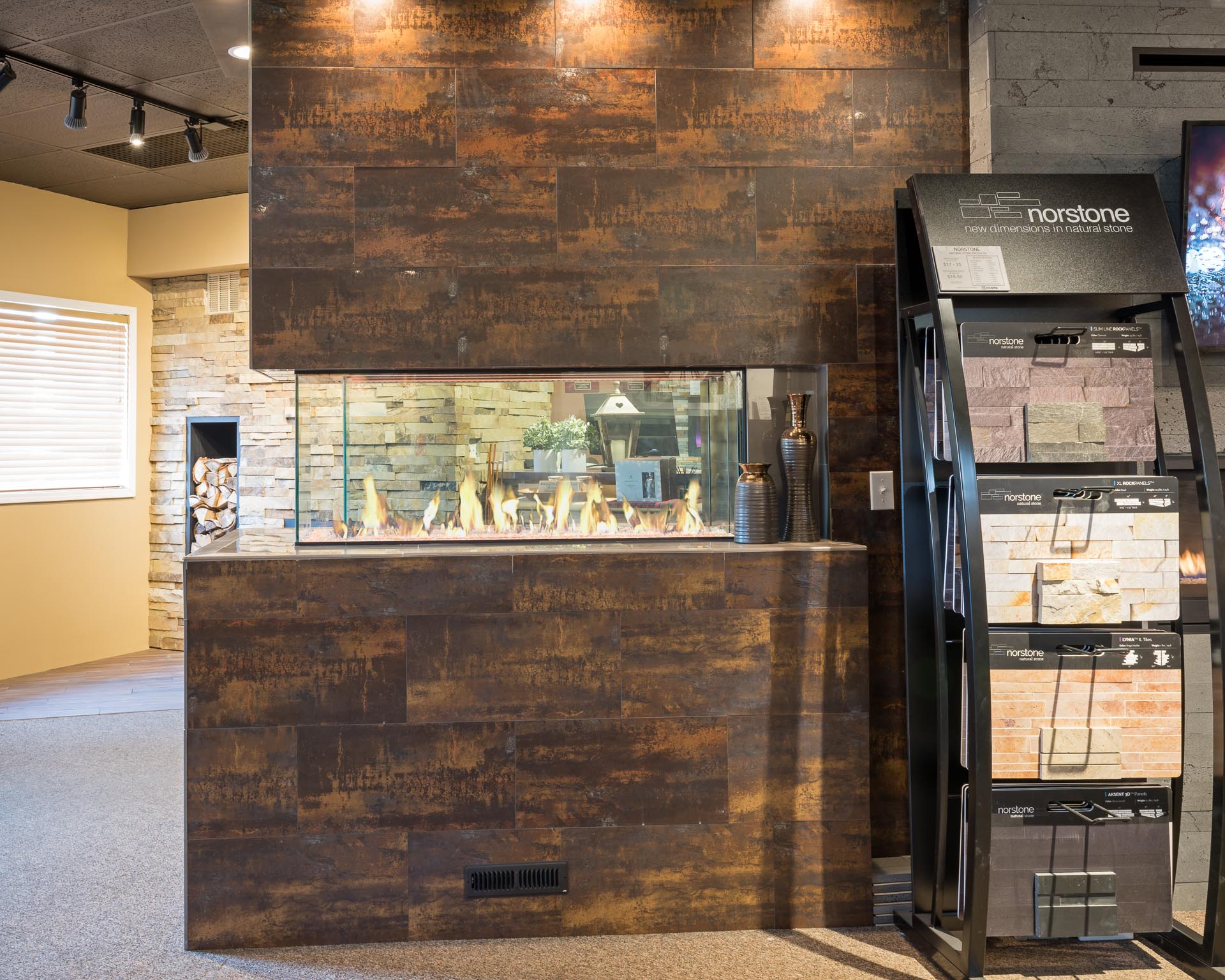 We had a Lopi Answer wood fireplace insert installed by Energy Savers in Feb 2022. They performed a site visit to make sure the insert would fit in our existing hearth. Our hearth was a bit small, but they offered to custom weld the face plate to make sure it would look great. All for a small add on to the original price. Almost a year later and the stove is looking and working great. I am impressed with the Lopi wood stoves, and with the quality of work performed by Energy Savers.
Great service. Had a service call last week for cleaning and checkup. The service man was very knowledgeable and respected my home with the utmost care. Cleaned, checked everything and made it just like new. Adjusted as needed, answered all my questions and did a complete cleanup when he was finished. They are forever my place for service, and anything I need for my unit.
By the way, my unit was purchased from them, twenty two years ago. It's still like new and Energy Savers is the place for all your fireplace service or purchases. #1
I bought a gas stove. The people at Energy Savers were great. My wife and I worked with the owner to determine the best gas stove for us. He was patient and knowledgeable. The installer was great, even though he had to put up with my barking dog. The installation was completed quickly. My experience with Energy Savers could not have been better.