March means tax return season. Instead of spending that money, invest it and save more money later! Gas or electric, fireplaces and stoves alike provide great heat at an affordable price. A new fireplace will reward you with energy efficiency and lower bills for years to come. From lowering the cost of home heating to adding a cozy ambiance, there are few home improvements that will provide as many benefits at such a low cost.
Considering adding a fireplace or stove in your home? Here are our top 3 fireplace trends for 2021:
Linear Fireplaces
A luxurious addition to homes and a stunning focal point in commercial spaces, linear fireplaces steal the show as an elongated glass box flaunting a gorgeous ribbon of flame. The award-winning FireplaceX® Linear Collection fireplaces stand out as a powerful home heating source, with aesthetic features, and enhanced performance. With many design options to match your style, linear fireplaces are ideal for any room at home.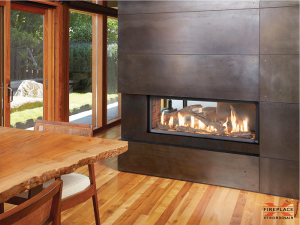 Gas Stoves
Small but mighty, gas stoves are a subtle way to add a warm glow to your favorite space. Lopi Stoves® are one of the most efficient gas heating appliances on the market. They provide you with maximum performance and excellent year-round heat, while producing some of the highest turndown rates and tested efficiency numbers in the world. You get the best of beauty and clean-burning heat. You can feel good about heating your home all year long while conserving fuel and saving money on your heating bills!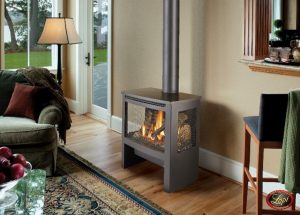 See-Thru™ Fireplaces
Winter or summer, inside and out, See-Thru™ fireplaces are a hit year-round! See-through fireplaces create a breathtaking focal point and are a unique take on a space typically reserved for a classic window.  A true two-for-one deal, this design allows you to enjoy the fire in two separate spaces.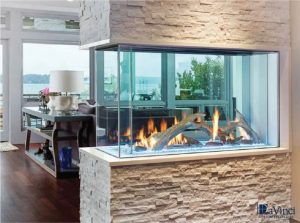 Ready to invest in your home? Energy Savers is here to help. Call us today!